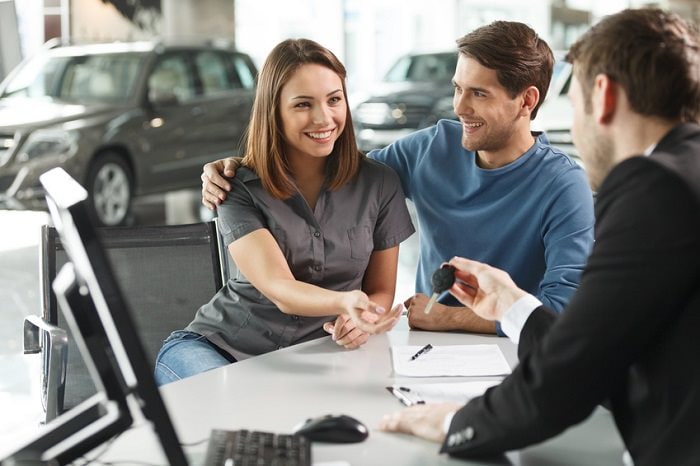 If you want to get the price savings that go along with buying a pre-owned Volkswagen car as well as the quality and reliability that goes along with a new car, Volkswagen Certified Pre-Owned should be at the top of your list.

Now, you may be wondering, what exactly makes a CPO Volkswagen. Our dealers are happy to explain the benefits of the Volkswagen Certified Pre-Owned program.
Drive with Confidence
In order to become eligible for the Volkswagen CPO program, a vehicle must meet certain requirements. First, the vehicle is put through a 100-point Dealer Inspection. If a car doesn't perform according to strict VW standards, the mechanics will not certify it until we correct the issue using genuine Volkswagen parts. The 100-plus point Dealer Inspection process includes:
Checking engine performance for starting issues
Checking transmission for performance malfunction and noise
Testing brakes for proper function and stopping distance
Steering tests for noise, effort, vibration, and pulling
Updating per recommended or required maintenance needs
Reassuring Warranty
CPO Volkswagen vehicles also come with a warranty. For model year vehicles 2017 and older and 2020 and newer, the warranty lasts for two years or 24,000 miles, whichever comes first. For model years 2018 and 2019, the warranty is one year or 12,000 miles.
24-Hour Roadside Assistance
Each Volkwagen CPO car comes with two years of 24-hour roadside assistance. The program includes:
Towing to the nearest licensed authorized VW dealership
Flat tire changes and jump-starts
Emergency repairs, fuel delivery, and door unlocking
Winching/extrication
To browse our large inventory of CPO Volkswagen cars, visit Heritage Volkswagen Parkville.