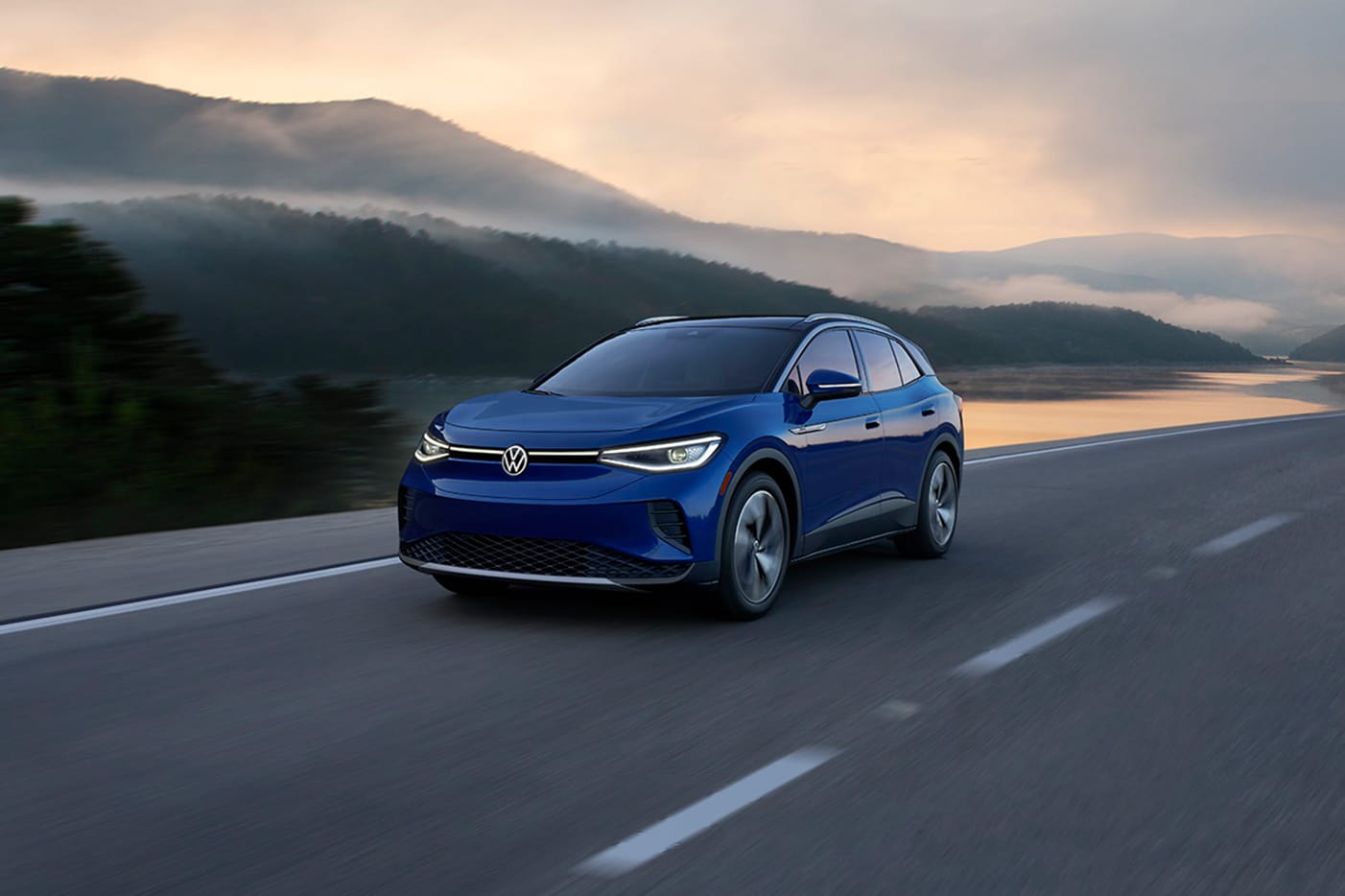 The new 2021 Volkswagen ID.4 is truly something to behold. When you first look at its exterior, you're sure to notice the clean aerodynamic lines, while on the inside, the spacious, comfortable cabin makes a strong impression.

Here at Heritage Volkswagen Parkville, we are proud to have this groundbreaking new Volkswagen on our lot, and our dealers would like to point out some of its standout features.
Moving to Electric
The first groundbreaking feature found in the 2021 Volkswagen ID.4 is its all-electric powertrain. The first question you likely have regarding an all-electric Volkswagen SUV is, how far can it go on a single charge? The EPA-estimated range for the Pro S and 1st Edition SUV trim levels is 250 miles, while the range for all other versions is not yet known and will vary.

A main advantage to moving to electric power means never having to fill up on gasoline again. Instead of filling your tank, you'll charge your battery, which is easy with the L2 wallbox charger.
You can also utilize one of the many Electrify America chargers that can be found along most major highways across America.
Smarter Than Ever
In addition to its groundbreaking electric battery, the Volkswagen ID.4 boasts a long list of smart technology. One of the standout features is IQ.DRIVE® which is advanced drivers assistance technology that features hands-on semi-autonomous capability. On the entertainment side, you will find an included three-month trial of SiriusXM® which offers music, plus major sporting events and some of the biggest names in entertainment, news, and comedy.
We've only begun to scratch the surface of all the available features on the 2021 Volkswagen ID.4. Test it out for yourself at Heritage Volkswagen Parkville.