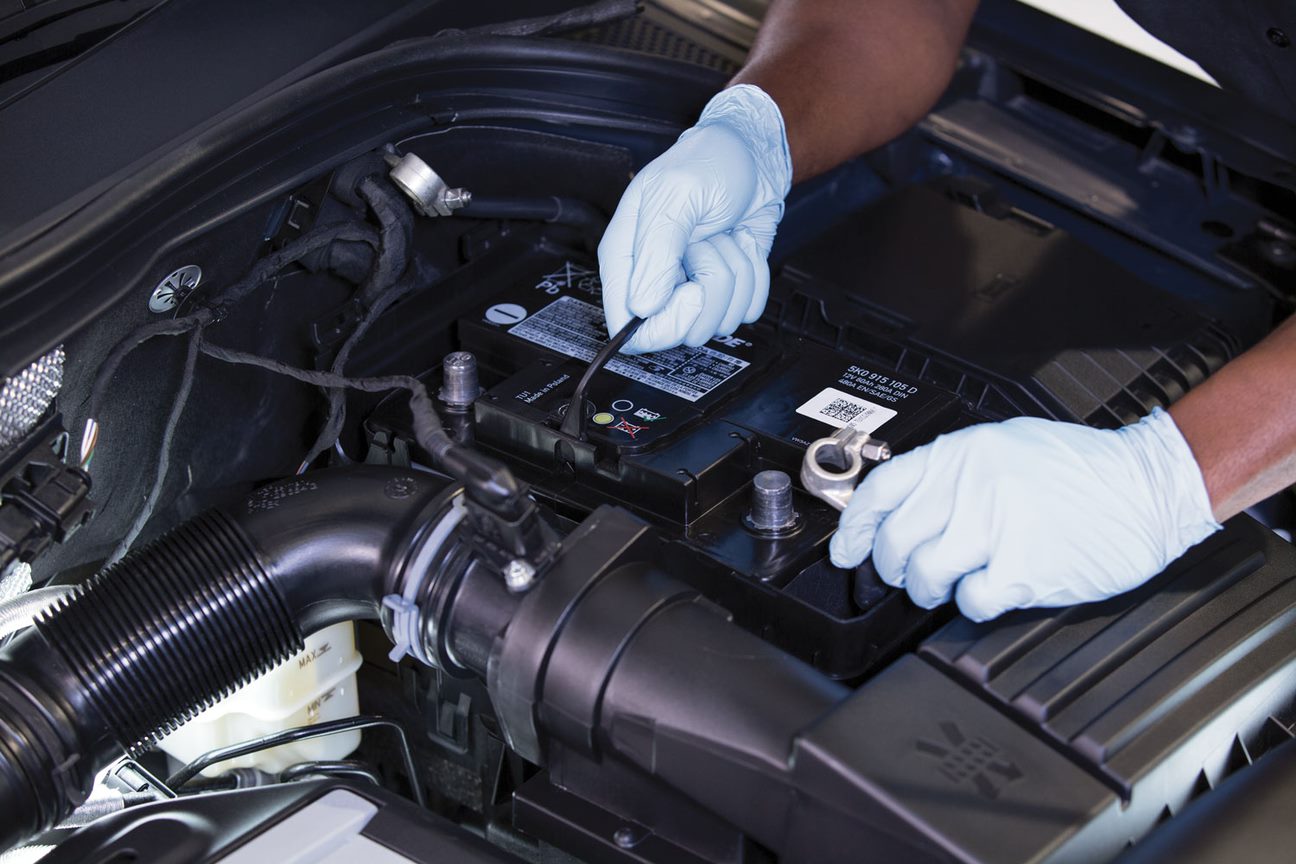 When it comes to important car parts, the battery is near the top. If you have ever been stuck in the garage on a cold Parkville morning with a dead car battery, you'll understand the importance of battery maintenance.

Here at Heritage Volkswagen Parkville, the professional mechanics in our Volkswagen service center believe in educating local drivers about car batteries, so here is an overview of what is included with our battery service.
How Can I Tell My Battery Needs Service?
Before talking about what is included with car battery service, you first should know how to tell when your battery needs to be serviced. Of course, we will inspect your battery every six months during your service appointments at our Parkville Volkswagen dealership, but there are other signs that your battery needs more immediate service. They include:
Slow engine crank
Check engine light is illuminated
Low battery fluid level
Rotten egg smell
Battery is over three years old
What Happens During a Battery Service Appointment?
If you have determined that you need battery service, bring your car in. We will first check the age of the battery, because on average, batteries last from three to five years.

One simple thing we can do is check the current change of the battery using our equipment. If it's dead, then it is time for a replacement. If it still has some charge remaining, the issue may not lie with the battery. The alternator could be what needs to be serviced, in this case.

We'll ensure all connections are secure and clean off any corrosion. We'll also perform a visual inspection to check for any bulges in the casing, loose wires, and other signs of damage.
Schedule Battery Service Today
For trusted, high-quality, and quick-turnaround car battery service, schedule an appointment with the service department at Heritage Volkswagen Parkville today.