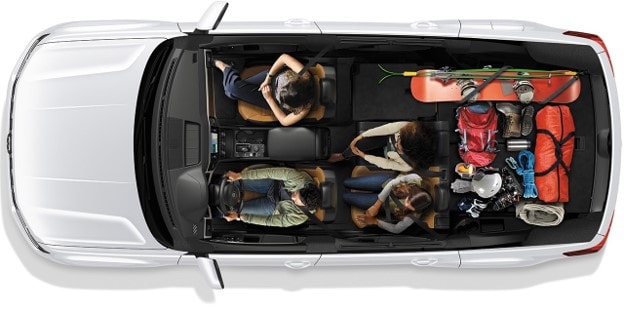 There may be many SUVs out there, but few are as impressive as the 2020 Volkswagen Atlas. At Heritage Volkswagen Parkville, we're pretty confident in our new Volkswagen cars, which is why we're so eager to compare the VW Atlas against the 2020 Nissan Pathfinder.
The 2020 Nissan Pathfinder is an SUV with very little in the way of options and configuration. While you do get a 3.5-liter V6 that is rated for 284 horsepower, it's the only engine available and comes paired to a CVT. The Nissan Pathfinder is a three-row SUV, offering 30 inches of legroom in the third row. Cargo is also rather tight, as you won't be able to fit more than 79.5 cubic feet of luggage even with all rear seats folded down.
So, how does the 2020 Volkswagen Atlas compare? Well, the baseline engine is a similarly powerful 3.6-liter V6. This V6 powertrain is?a smooth operator?with its companion of an eight-speed automatic transmission. And if you want to drive something that acts a little different on the road, you can thank the available 235-horsepower 2.0-liter turbo-4 engine. More than just an option of powertrains, you'll also get a truly spacious interior that boasts a maximum of 97 cubic feet of cargo space.
In every way, the 2020 Volkswagen Atlas is a showstopper, and you can see it here first at our Volkswagen dealership. Our dealers at Heritage Volkswagen Parkville are passionate about our cars and helping you take one of them home with as little fuss and as much fun as possible.