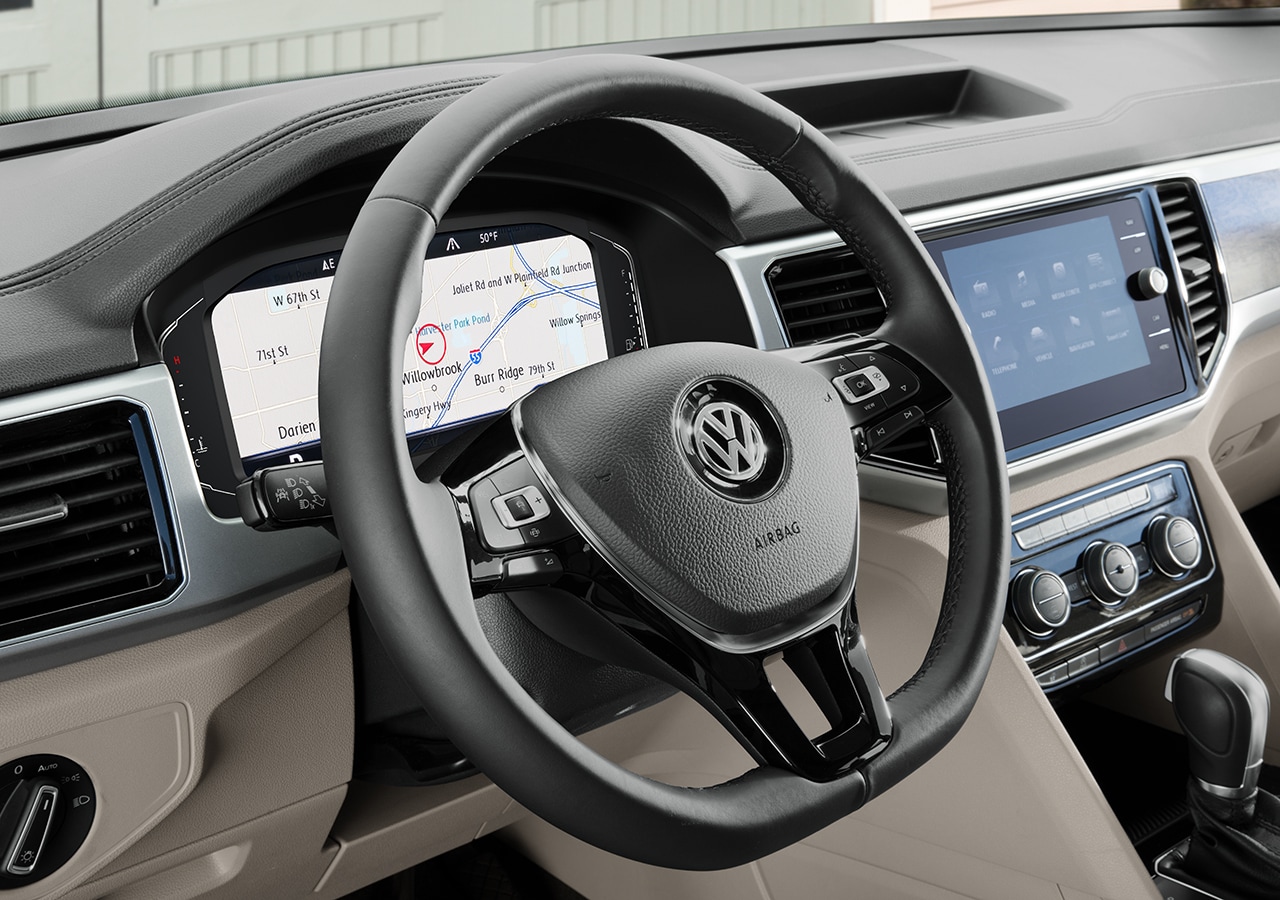 Plenty of our customers ask us, 'how does the new VW Atlas compare against competitors?' Our team at Heritage Volkswagen Parkville isn't afraid of a little bit of competition, especially when it comes to our vehicles. Today, we're pitting the 2020 Volkswagen Atlas against the 2020 Volvo XC90 - which one comes out on top?
Interior
While the 2020 model of the VW Atlas may not be yet available in our showroom, we know plenty about it. For one, it sports three rows of seating and boasts 97 cubic feet of cargo space with the second and third rows folded flat. Compare what's offered in the VW against the three rows and 85.7 cubic feet of maximum cargo space offered in the Volvo XC90, and it's clear that?the Volkswagen Atlas is the more spacious offering. The spacing in the Volvo XC90 is even smaller when you upgrade to its hybrid powertrain, which is another utility drawback of this luxury vehicle.
Technology
Speaking of luxury, the VW Atlas and the Volvo XC90 are nearly on par when it comes to active safety and power delivery. Both vehicles share a similarly powered turbocharged four-cylinder engine and come with a standard safety package that includes features like automatic emergency braking, rear-cross traffic alert, and blind-spot monitoring. However, the VW Atlas is priced much lower than its luxury-level competitor, which makes the VW Atlas the higher valued purchase, no matter how you spin it.
Heritage Volkswagen Parkville in MD
It's easy to see how the VW Atlas trumps the Volvo XC90, and until you can visit with our Volkswagen dealers serving Parkville, MD to test drive it yourself, we urge you to check out what was offered in last year's model. At Heritage Volkswagen Parkville, we strive to be the best in the Baltimore area and beyond and will deliver a kind of experience that is transparent and worthwhile from start to finish.