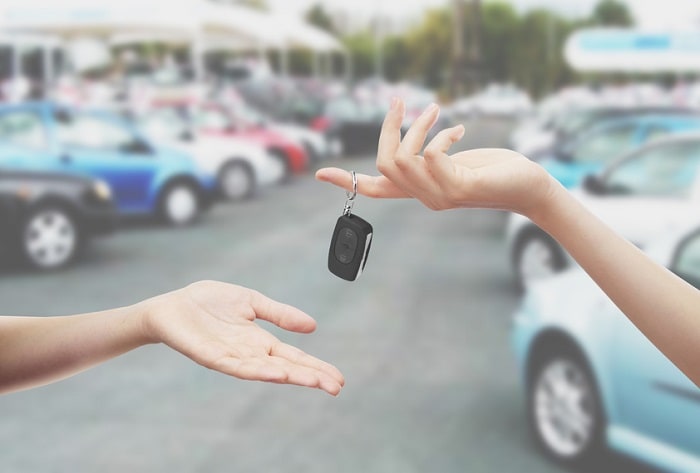 Buying used is a great and affordable path to car ownership, and at Heritage Volkswagen Parkville, we offer a plethora of pre-owned Volkswagen models for you to choose from. We've put together a brief guide detailing how you can make the most out of your used car buying experience.
When you visit our pre-owned showroom, you'll find a collection of vehicles that look as good as new. While they may be a year or five older than the latest Volkswagen lineup, they still offer the same long-term reliable drive.
That said, before you visit our showroom, we suggest you get an idea of what you're looking for and what you can afford. The Volkswagen family lineup is diverse, ranging from sporty hatchbacks to sizable family SUVs. Before you invest in a pre-owned vehicle, we recommend you consider what kind of car would satisfy your day-to-day lifestyle needs. For instance, if you're a parent, you may want to purchase a vehicle like the Volkswagen Tiguan, a midsize SUV that offers plenty of room for groceries, luggage, and soccer teams all at once. Alternatively, if you're a regular commuter, something simple, comfortable, and sleek like the Volkswagen Jetta could be a solid pick.
Once you've figured out what kind of vehicle will fit your needs, you should determine how much you can afford to pay on a monthly basis. Purchasing a pre-owned car can be a considerable investment, and the last thing you want to do is find yourself in a financial commitment that breaks your budget.
Lastly, we suggest that you take full advantage of the test drives that we offer at our Baltimore, MD Volkswagen dealership. Our car dealers will give you as much time as you need to help you find the perfect pre-owned VW car or SUV. At Heritage Volkswagen Parkville, we make the car buying process simple, no matter what kind of vehicle you're looking for.