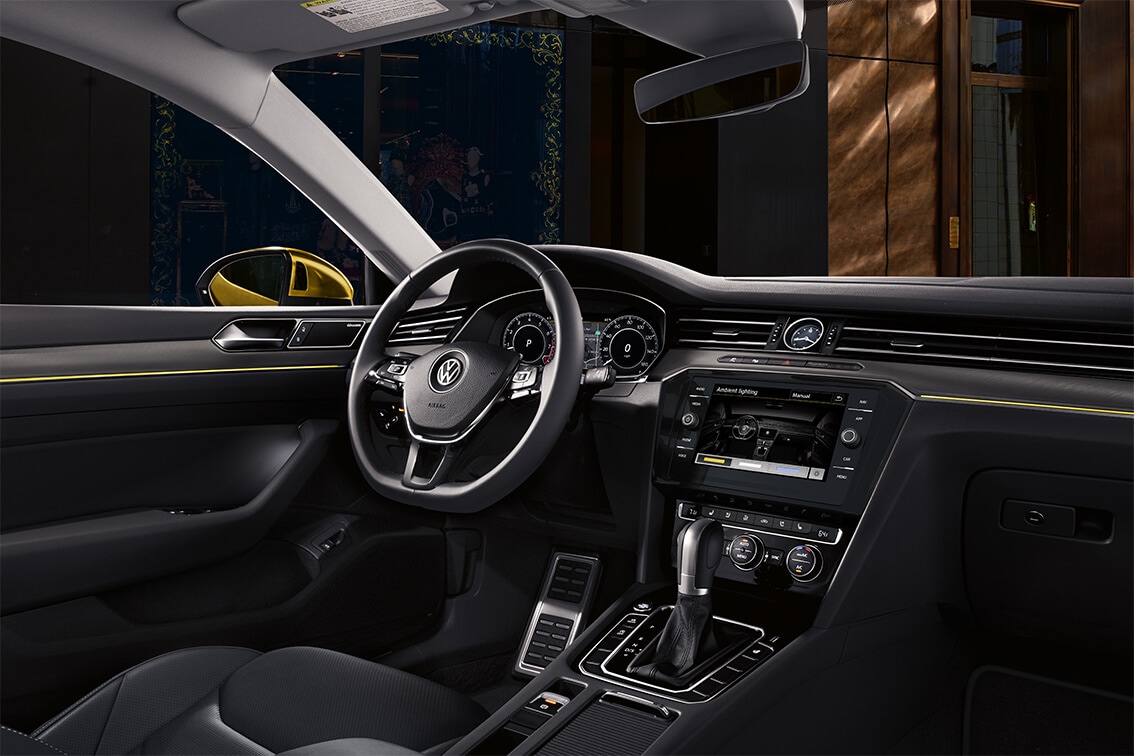 At Heritage Volkswagen Parkville, we are proud to host some of the best Volkswagen dealers in Maryland. Our team offers unparalleled services and are always up to date with the latest in Volkswagen news. So, it should come as to no surprise that we're excited to give you and up close and personal look at the 2019 Volkswagen Arteon.
Volkswagen is no stranger to the sedan. Between the Volkswagen Jetta and the Volkswagen Passat, the manufacturer has developed a plethora of heavy-hitters that continue to perform well in the market. The newest face to the 2019 lineup is the 2019 Volkswagen Arteon, and it is reshaping what we should be able to expect from a sedan.
For one, the 2019 Volkswagen Arteon is tooled with a 2.0-liter four-cylinder engine, which brings a jaw-dropping 268 horsepower to the table. It is called a premium sports sedan for a reason. This degree of power is essentially unfounded in other vehicles of its class. To sweeten the deal, the 2019 Volkswagen Arteon doesn't sacrifice power for fuel economy, as the sedan earns an EPA-rated 22 mpg in the city and 31 mpg on the highway.
On the inside, the Volkswagen Arteon offers some pretty showstopping features. Take, for instance, the substantial legroom in the passenger seats, topping out at 40.2 inches. The interior finish is also worth pointing out, bringing a degree of luxury to a mid-range sedan. What makes the 2019 Volkswagen Arteon truly impressive is the suite of safety features packed under its belt. Standard versions of this sleek sedan can be purchased with automatic emergency braking, pedestrian detection, blind-spot monitoring, and rear-cross traffic alert.
Want to experience the 2019 Volkswagen Arteon first hand? Visit Heritage Volkswagen Parkeville, where you can find the latest VW Areton as well as a slew of other new Volkswagen cars. We're a dealership that believes in our brand and are excited to show you everything the Volkswagen family lineup can offer.