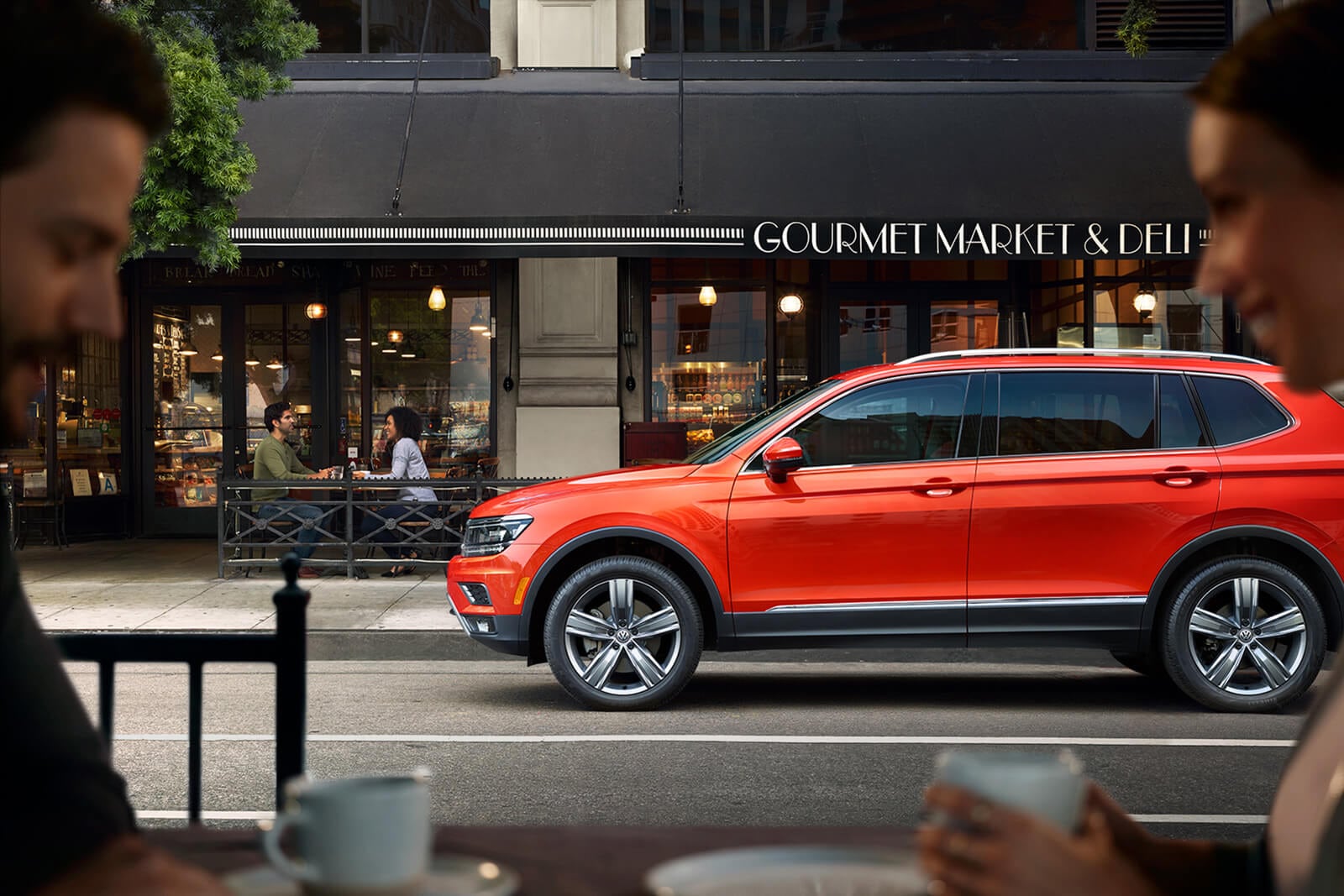 Here at Heritage Volkswagen Parkville, we offer a diverse range of Volkswagen vehicles for sale and make your satisfaction our first priority. Of all the models in our stock, the 2019 VW Tiguan is one of the most popular. To see how it stacks up against the competition, we put it head-to-head against the 2019 Nissan Rogue. Which one comes out on top?
Both vehicles offer some pretty impressive utility, but only one takes the cake. Let's start with performance. Each equip a four-cylinder engine as standard, although the Volkswagen Tiguan delivers a higher output with 184 horsepower and 221 lb-ft of torque. The 2019 Nissan Rogue simply can't hold a candle to the Tiguan, as it renders just 170 horsepower and 175 lb-ft of torque.
We would be doing this SUV comparison a disservice if we didn't mention the VW Tiguan's access to available three rows of seating in place of the standard two rows. The Nissan Rogue only provides an option for two rows. Additionally, the VW Tiguan for sale boasts more passenger room, coming in at 123.9 cubic feet; the Nissan Rogue features just 105.8 cubic feet. The Tiguan also offers more total cargo room with 73.5 cubic feet, whereas the Rogue equips a max 70 cubic feet.
The Nissan Rogue may be a fair contender, but it simply cannot hold its own against the VW Tiguan. If you're looking for a Volkswagen dealer in Maryland to set you up with this remarkable car, our team at Heritage Volkswagen Parkville can help. Get in touch with us today!