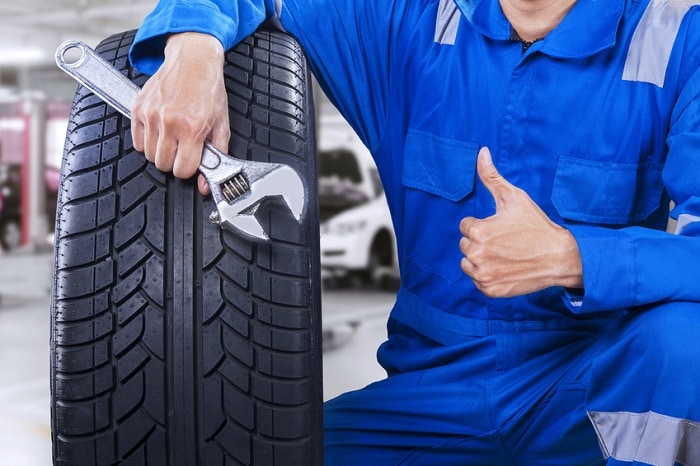 If you're looking for a Volkswagen dealership that treats customers like family, rather than a part of business, search no further than Heritage Volkswagen Parkville. Not only do we offer a wide selection of vehicles, but we'll also service your vehicle for years to come. Part of routine maintenance is tire upkeep, and should you need a new set entirely, you know where to turn.
We understand just how much goes into purchasing a new set of tires, and our tire experts serving Baltimore, MD will go the extra mile to ensure that you roll away on the perfect set. That said, what should you look for in a great set of tires?
One of the major things to consider is the seasonal weather of your local area. As residents of Maryland, you already are aware of how intense our winter and fall seasons can be. Snow, ice, and rain all pose significant threats while on the road. This is precisely the reason why we always suggest that drivers select a set of all-weather tires before taking to the road. All-weather tires are better equipped to rough seasonal road conditions and can provide far greater traction than your standard tire. For those interested, also consider winter tires to conquer deep snow, slush, and everything in between like a champ.
Another factor to consider is what you plan to be able to do with your tires. The load index and the speed rating can both define the nature of your tires and their performance. The load index is the amount of weight that your tire can endure, while the speed rating is the amount of heat and friction your tire can sustain. Both components play a role in selecting a tire and can make the difference between a pleasurable ride and a blowout.
When purchasing a set of tires, it's worthwhile to have professional assistance. Fortunately, the tire experts in our Volkswagen parts center in Parkville, MD are here to help. When you visit Heritage Volkswagen Parkville, we'll strive to do more than just sell you a car; we'll be your main source for all your automotive needs.