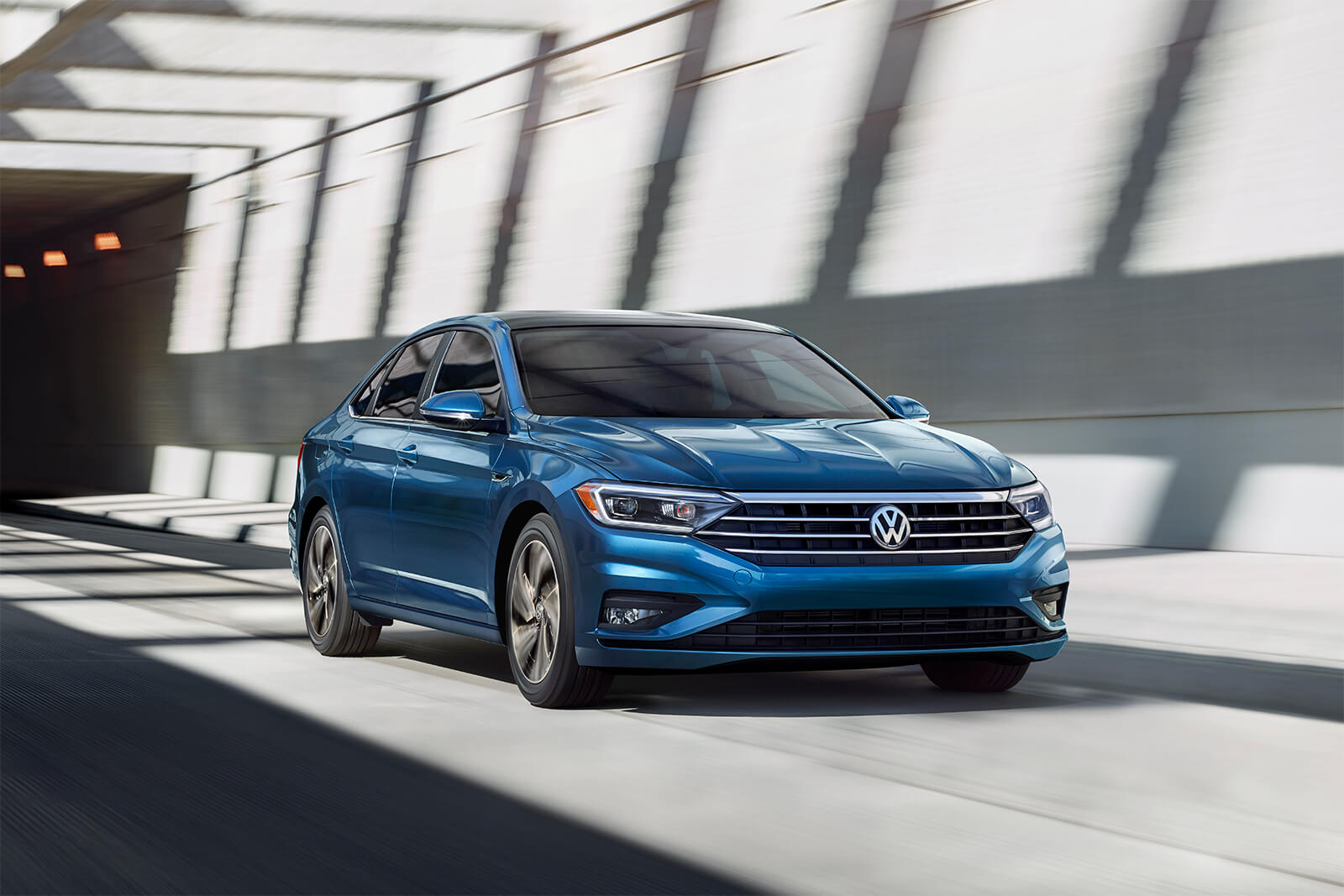 We offer a plethora of new Volkswagen vehicles here at Heritage Volkswagen Parkville, and one of the many to gain recognition in our showroom is the 2019 Volkswagen Jetta. While a champion of its class, we're always willing to stack our flagships against the competition to put our money where our mouth is. Today, we're pinning the 2019 Volkswagen Jetta against the 2019 Chevy Cruze.
Amenities

The 2019 VW Jetta is exceptionally well-equipped, and that is certainly made evident when comparing it to the 2019 Chevrolet Cruze. While the two sedans boast a range of similar features, including smartphone integration and heated front seats, the Volkswagen Jetta offers a bit more. By way of convenience, the new Jetta features a memory function for the front seats, along with a split-folding rear seat as standard. The Chevy Cruze, however, fails to offer memory seats in any trim level, and a split-folding rear seat is only available in top models. Additionally, the 2019 Volkswagen Jetta near Towson, MD equips rain-sensing wipers as optional, which operate in correlation to the rate of rainfall. The Chevy Cruze doesn't offer this feature.

Safety

When it comes to safety, we see the same trend. While the Chevrolet Cruze comes adequately equipped, it doesn't provide a few elements that are featured in the 2019 VW Jetta at our new Volkswagen car dealership. For example, both models offer forward collision warning, but the Jetta does one better by pairing it with an automatic emergency braking function. The Chevy Cruze does not. Furthermore, the Volkswagen Jetta boasts adaptive cruise control as optional, and again, the 2019 Chevy Cruze does not.

Heritage Volkswagen Parkville
As much as the 2019 Chevy Cruze tries to keep up, it ultimately falls prey to the 2019 VW Jetta. Experience it today here at Heritage Volkswagen Parkville with a test drive! We look forward to working with you soon.