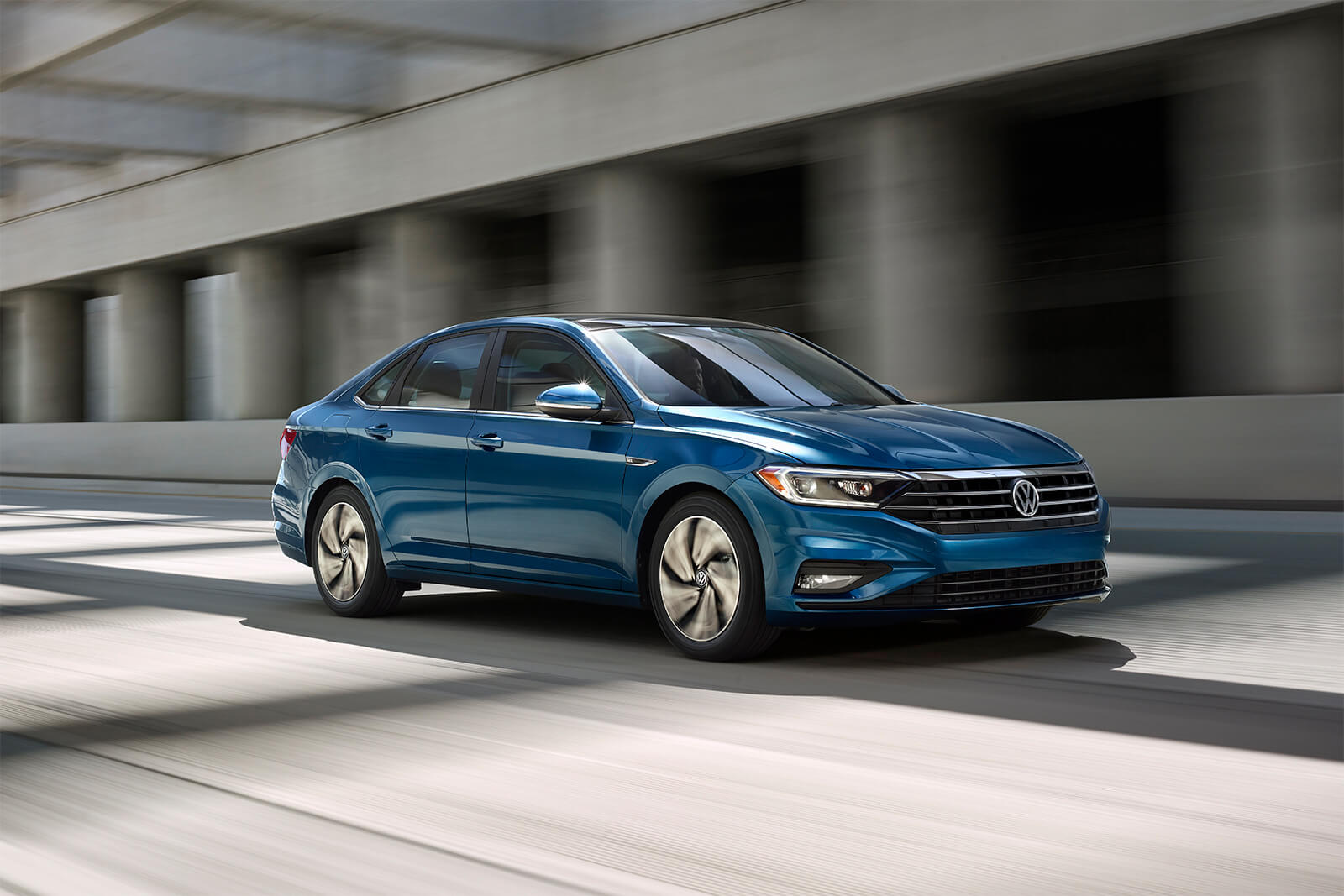 There are some new cars to look out for with the Volkswagen b rand, and we can't wait to get you into some of these cars because we know you're going to love what you see. The 2019 Volkswagen Jetta has been released and we know you're going to love everything it has to offer on the inside and the outside alike. At the Detroit Auto Show, people were all ears to hear more about the cars available, especially the new Volkswagen Jetta.
The exterior is redesigned for a more refined look that will give you a higher-end feeling and will turn heads when you drive down the street. The redesign will also still make a sporty statement that you're sure to love. With LED headlights and taillights you're sure to make a statement.
When you open the door, you'll find ambient lighting that you get to choose from 10 different colors. This feature gives you the ability to customize this vehicle just the way you want it, so you have the vibe inside that you're going for. Your new Volkswagen Jetta is also equipped with new technology features that will help you out instead of getting in the way. You'll love the available 10-inch screen display that shows your information digitally. You have the option to see what is displayed on the screen, along with different profiles for different drivers.
We can't wait to show you even more that this car has to offer at Heritage Volkswagen of Parkville. If you have any questions about this, or other new Volkswagen cars in Baltimore, MD that you see, be sure to contact Heritage Volkswagen of Parkville today for more information!