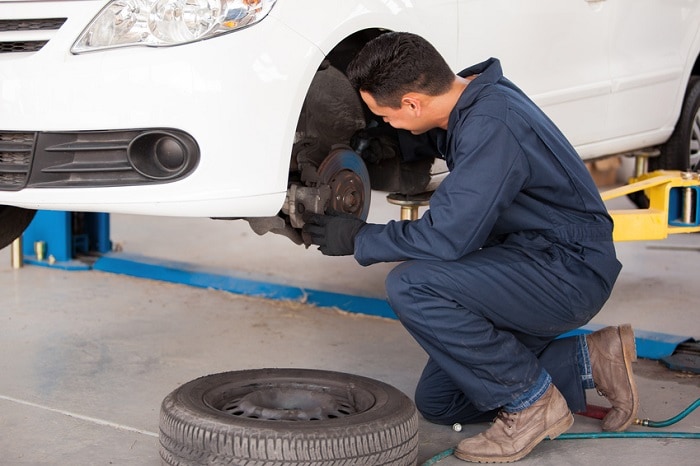 It goes without saying that vehicle maintenance is crucial if you want to keep your Volkswagen Passat or Volkswagen Tiguan running at optimum levels. When it comes to safety, your brakes are a major player and you need them to be in great condition at all times. August is National Brake Safety Awareness Month and it is a nice time to come by to see our staff at Heritage Volkswagen Parkville for all your brake-related needs. Our technicians are available to answer questions and to go over the details on how you can check your brakes and keep them in good shape.
There are certain signs to look for telling you that you should bring your vehicle in for brake service at our Volkswagen service center. If you ever hear grinding or squealing noises when applying the brakes or you see that the pedal pressure is low or hard, these are all indications that something is awry. If your brake light is on, you should schedule service as soon as possible so that our friendly technicians can diagnose the problem.
At Heritage Volkswagen Parkville, you will have your vehicle serviced by certified technicians to address any brake concerns or other automotive services you require. For National Brake Safety Awareness Month, you will be able to enjoy a variety of service specials, including $20 off of any brake service, brake inspections, and expert brake advice. The Volkswagen service center is open Monday through Thursday 7:30 am to 7 pm, Friday 7:30 am to 6 pm, and on Saturday from 7:30 am to 3 pm for your convenience.
Visit us at Heritage Volkswagen Parkville at 9215 Hartford Road in Baltimore for National Brake Safety Awareness Month. If you would like to set up an appointment for brake service, you can reach our service department by calling 844-242-2875.