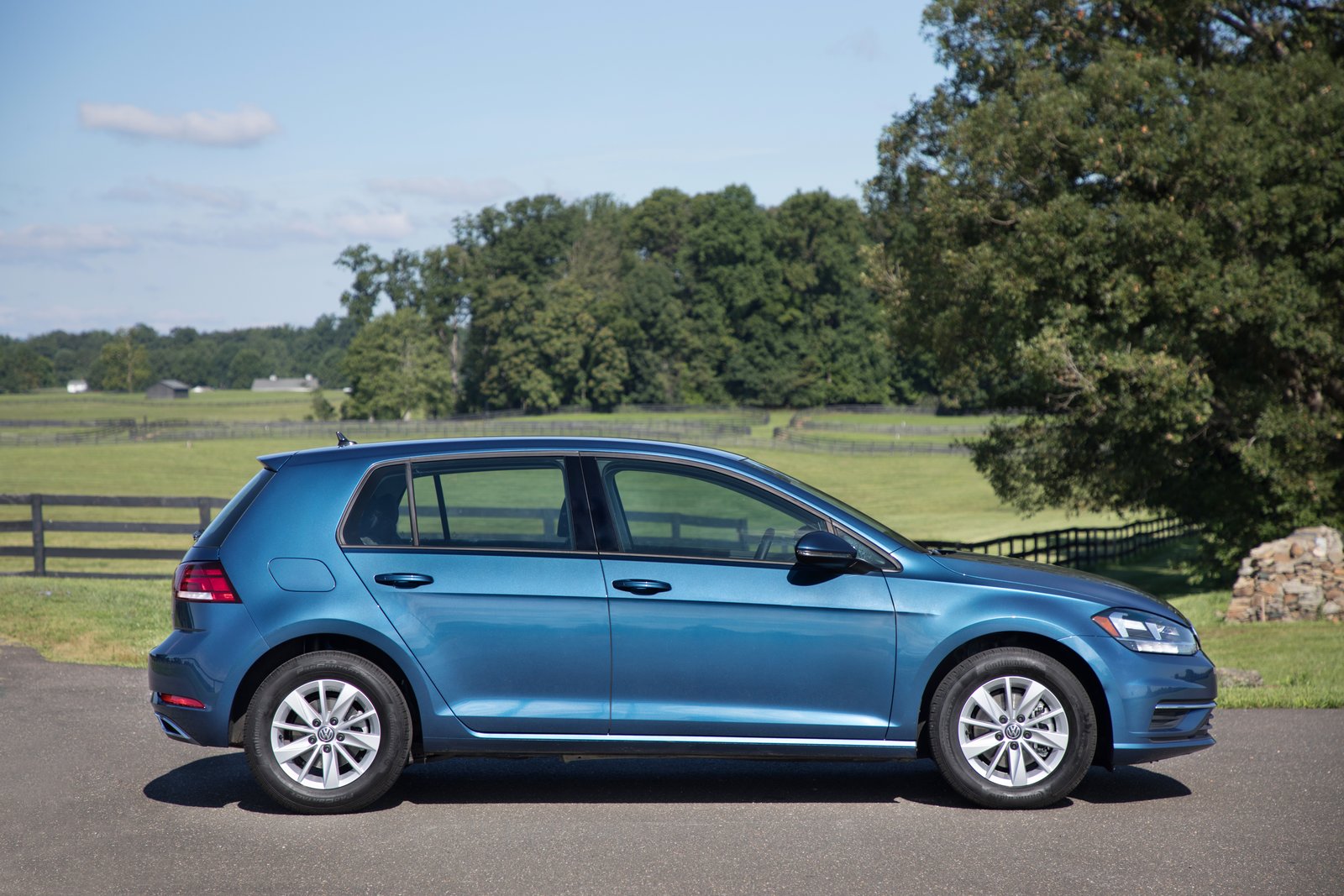 The 2019 Volkswagen Golf is set to launch in the fall this year, but the line is set to come back as a simplified, and driver-friendly model, and will keep the features people love. Here at Heritage Volkswagen Parkville, the Volkswagen Golf is the one of the most popular models amongst a huge variety of drivers. From college students to professionals to busy families, this is a versatile car, so we're very happy to hear that it's coming back in 2019 with a few new improvements, and a few familiar features, so here's what we know.
The Volkswagen Golf got a revised front and rear end in 2018. With new headlights, taillights, and grille, the refresh will largely carryover for 2019 with the fresh changes. Inside will have familiar standard features like a rearview camera, leather-wrapped steering wheel, cooled glovebox, 6.5-inch touchscreen, and more. It will have 15-inch alloy wheels, and the standard models will be equipped with a turbocharged 1.8-liter four-cylinder engine that is rated at 170-horsepower and 199 lb-ft of torque.
Despite earlier speculation by auto new reporters in the earlier months of 2018, Volkswagen is not ditching the manual transmission option for the Volkswagen Golf. It has been confirmed that the manual transmission is safe, which is a hype selling point for many car buyers who are looking for more sport and a higher level of control. Buyers will have the option of a five-speed manual transmission or six-speed automatic transmission.
Production of the 2019 Volkswagen Golf is expected to begin this September. Pricing will remain around the same as the current year model Volkswagen Golf, with carries an MSRP of $22,860 to $25,605.
Keep an eye on our blog to find out when you can test drive the 2019 Volkswagen Golf at Heritage Volkswagen Parkville!